ECONOMY
Bridgewater Back Sustainable Investing: Summit Update
(Bloomberg) — The second and final day of the Bloomberg Sustainable Business Summit, which is underway, is focused on topics ranging from Europe's green recovery to building a diverse workforce to discussions about the "S" in ESG.
Speakers include Mairead McGuinness of the European Commission and executives from Unilever NV, LinkedIn Corp., HP Inc., Hershey Co., Cisco Systems Inc., ViacomCBS Inc. and Ben & Jerry's.
The Sustainable Business Summit is being organized by Bloomberg Live, a division of Bloomberg LP, the parent company of Bloomberg News. More information about the event can be found online and on the Bloomberg Terminal.
Corporate America Is Far From Being Diverse Enough at Senior Levels, Ghee Says (1:45 p.m. NY time)
Corporate America still isn't serious about diversity, said Michele Thornton Ghee, chief executive officer of EBONY & Jet.
Ghee cited the statistic that almost half of the workforce will be brown in 2025, yet top-level company positions don't represent the societal trends.
Diversity is a business proposition that pays dividends, she said.
Cisco CFO Expects Environmental Regulations by End of Biden Administration (1:25 p.m. NY time)
Mandatory environmental disclosure regulations are likely by the end of the current presidential administration, Cisco Systems Chief Financial Officer R. Scott Herren said.
"I think we're going to see very specific mandatory disclosure requirements before this administration is over," Herren said.
Herren noted that the Securities and Exchange Commission has taken a "thoughtful approach" to environmental issues, and expects action to be taken soon. "The SEC has absolutely got this on the agenda," he said.
These regulations should be prioritized over Bitcoin oversight, "not that it's any easier," and "the wheels are already turning," Herren said.
Ben & Jerry's Exec Speaks Out Against Voter Suppression (12:50 p.m. NY time)
Ben & Jerry's is deeply concerned by voting rights legislation that is sweeping the U.S., said Chris Miller, the company's head of global activism.
Miller cited the importance of companies partnering with advocacy groups when promoting social issues like voting.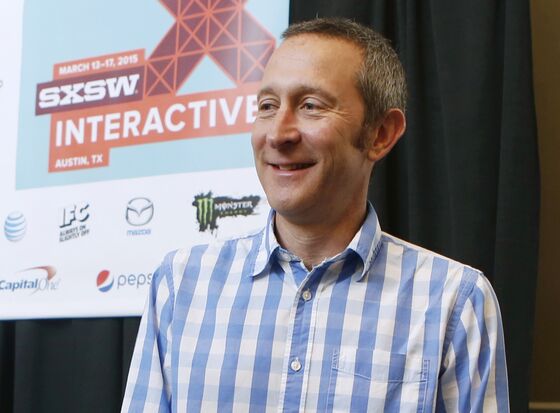 "Pints of cookie dough and chunky monkey can also be used to sell ideas," Miller says. "We look to our partners and our allies on how can we be most useful in pushing issues to a tipping point."
Miller made the remarks at the Walking the Talk: From Social Values to Measurable Impact panel. Miller was joined by Crystal Barnes, senior vice president of corporate social responsibility and ESG at ViacomCBS and Celia Ouellette, founder of Responsible Business Initiative for Justice.
HP Pledges to Increase Diversity of Workforce (11:55 a.m. NY time)
HP has committed to having 30% of all technical roles being held by women, Chief Diversity Officer Lesley Slaton Brown said.
Brown attributed the new milestones to reflections that arose from the death of George Floyd last year.
"We've been able to have more deeper conversations about race," she said. "That was absent before."
Brown announced the goal at the Building the Diverse Workforce of the Future panel. Brown was joined by Damien Hooper-Campbell, Zoom's chief diversity officer, and Alicia Petross, chief diversity officer of Hershey.
Hooper-Campbell also stressed the importance of DEI initiatives. He said he worked closely with the product team and advocacy groups like GLAAD during the recent rollout of pronouns to Zoom profiles.
Climate Change and Financial Performance Are Converging, Calstrs Says (9:55 a.m. NY time)
The links between climate change and company financial performance are increasingly intersecting, and markets are responding as a result, said Aeisha Mastagni, portfolio manager at California Teachers Retirement System.
"There's a recognition by the broader marketplace really wanting to make sure that the companies that are part of portfolios are going to be resilient in a changing world," she said.
Sustainability Shouldn't Be an Afterthought, Bridgewater Executives Say (9:30 a.m. NY time)
Even for investors solely focused on maximizing returns, sustainability can't be relegated to a strategic afterthought, said Karen Karniol-Tambour and Carsten Stendevad, Bridgewater Associates LP's co-CIOs for sustainability.
Investors would be remiss to ignore the worldwide shift in regulatory and policy frameworks on issues such as carbon emissions, equality and labor practices, and their unavoidable reverberations across markets and asset classes, Stendevad said.
"On the one hand, commodities are very unsustainable," said Karniol-Tambour. But steering clear of the asset class as a whole forfeits the opportunity to "prioritize being in the commodities that are making a difference" for a sustainable future and "getting out of the commodities that we need to phase out of, like coal and oil," she said.
Investment decisions don't come without trade-offs. Cobalt, Stenvedad highlighted, is a critical component for electric vehicles and other green infrastructure. At the same time, Cobalt is often mined in conditions akin to "modern slavery," he said. Investors ought to consider not only the first-order questions of how a commodity or product is used, but the ethics and sustainability of its entire supply chain.
And because individual investors don't have the capacity to evaluate every sustainability concern in their portfolios, Karniol-Tambour and Stenvedad see a need for open data ecosystems with transparent, rigorous sustainability metrics. This is especially true for more opaque emerging markets, like China.
Though the global shift in policy is evident, the broad range of potential outcomes puts limits on investments in companies and commodities, Stenvedad said. Specific plans, like those unveiled by the EU, set a tangible backdrop against which companies can be evaluated.
"Policymakers really set the guardrails and incentives in what companies need to be doing," said Karniol-Tambour. Investors, in turn, can reward adaptable companies in sectors directly affected and should be "punishing companies that can't handle the new regulatory regime and can't make those shifts," she said.
Savvy Investors No Longer View Sustainability as a Choice, Unilever CFO Says (8:50 a.m. NY time)
Investors are putting sustainability at the heart of their priorities as the relationship between business and society evolves during the pandemic, according to Unilever Chief Financial Officer Graeme Pitkethly.
The maker of Dove skincare, Colman's mustard and Q-tips cotton swabs aims to zero out all emissions from its own operations and those of its suppliers by 2039. Sustainability must be high on the consumer giant's agenda, as ESG investing and market expectations of businesses accelerate, he said.
"Most serious investors do not consider sustainability to be a choice anymore," Pitkethly said. "It is particularly relevant for Unilever because there are 2.5 billion people every day who use our products and they want to know who is behind the company and what they stand for."
Unilever hopes that including Scope 3 emissions in its climate action plan, which was approved by shareholders earlier this year, will encourage other firms to assess the impact of their operations beyond Scope 1 and Scope 2, which do not track suppliers, he said.
Banks and Investors Should Make Sure Financial System Is Green, McGuinness Says (8:20 a.m. NY time)
That means banks and investors should make sure the financial system "looks green and finances green," and it also may have to turn away some investments, said Mairead McGuinness, commissioner for financial services, financial stability and the capital markets at the European Commission.
"If you believe that climate change is real and, you know time is short, you can't say 'yes, I want to change but just not now; don't ask me, ask a friend,'" said McGuinness. "All of us have to change."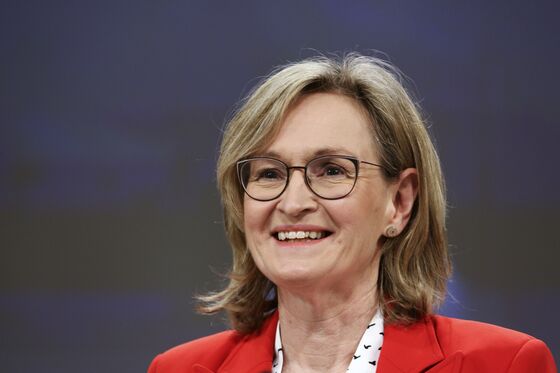 Investors should put funds in what's considered green today, support the energy transition and turn away investments that aren't considered sustainable, she said.
"There's also a responsibility on investors to look in a sustainable way to the long term and maybe to turn away from what they know they're investing in today, which could be damaging the climate and the environment because we're really concerned about environmental degradation," McGuinness said.
The vast EU Green Deal, which is designed to cut pollution by at least 55% by 2030 from 1990 levels, will touch every corner of the bloc's economy, transforming the way people heat their home to the cars they drive. The Fit for 55 package would expand the world's largest carbon market to include shipping companies, eliminate new combustion-engine cars, and slap a levy on imports of steel, cement and aluminum.
And while Wednesday's announcement was focused more on the real economy than the financial sector, the ramifications of the emissions reductions goal are significant for banks and investors and follow a swathe of new rules that were proposed earlier this month to bring the world of finance in line with its carbon neutrality target.
And climate change isn't the only topic on McGuinness's mind. Covid-19 laid bare a raft of social issues that investors had previously paid little attention to: the "S" in ESG.
As such, the EU is working on a kind of social taxonomy like it has done for green investments. That should likely include a "forensic look" at supply chains, how businesses treat their employees and issues of diversity and inclusion. More details about this work should be available at the end of the year, she said.
Most Related Links :
todayprimenews Governmental News Finance News