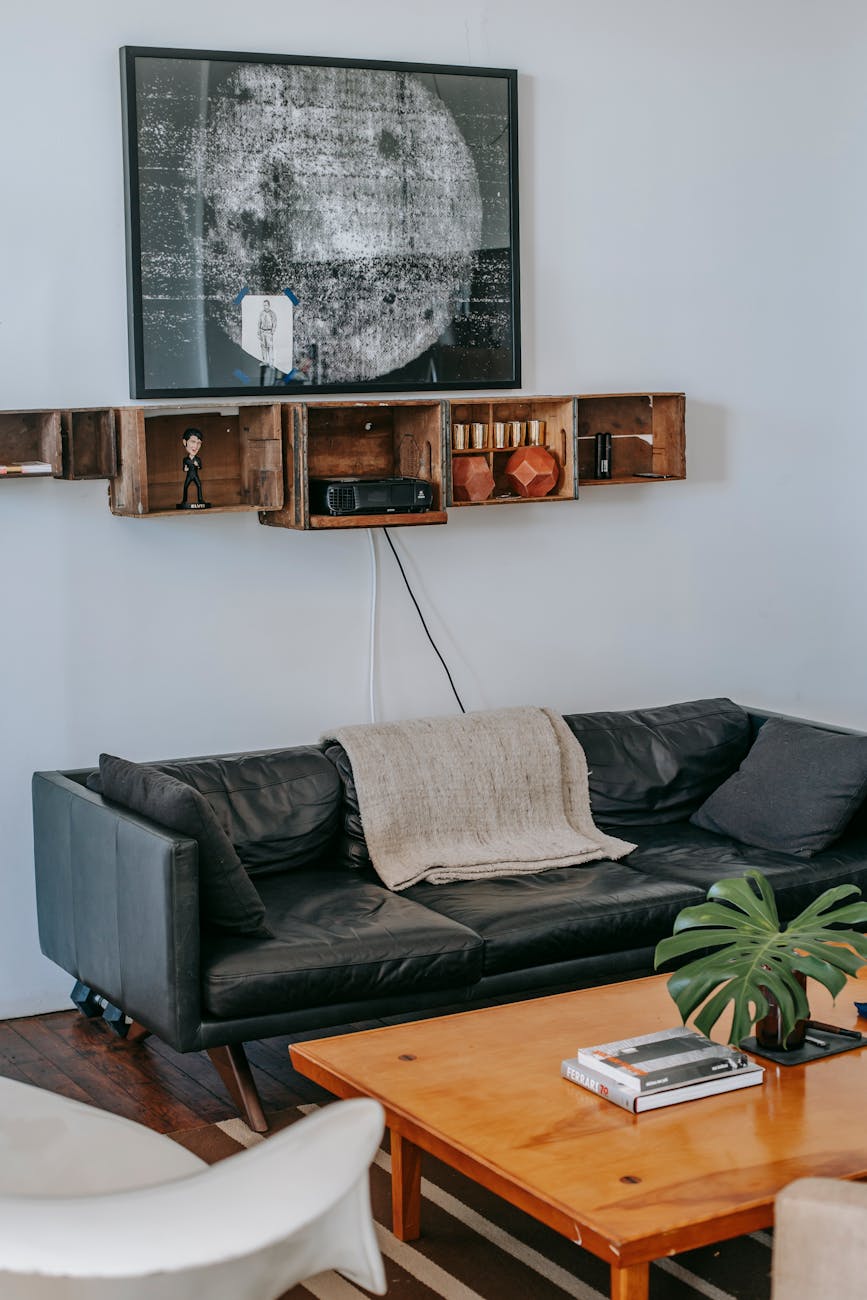 News
6 Excellent Black and White Décor Ideas
Using black and white when you decorate the rooms in your home can make them look both classic and trendy simultaneously.
Indeed, many black and white rooms look sophisticated, elegant, and fun. And since black and white matches with just about any color, you can be creative without worrying too much about items that might clash.
Here are some appealing black and white décor ideas to help spruce up your home.
1. Black Walls
Because most homes have white walls, using black throughout the room or as an accent wall are both excellent ways to create a space that's both memorable and impressive. Black walls work best in bedrooms without a lot of natural light. And since most people generally spend most of their time in their bedroom sleeping, dark surroundings make it easier to get some good shuteye. They can also provide a peaceful feel and make white or brightly colored furniture stand out and look better. If you don't feel like painting an entire room black, consider a black accent wall or a black door. You can also paint one wall with black and white stripes or choose wallpaper with a black and white pattern.
2. Accent Colors
Choose one or two accent colors to add interest to a room that's mostly black and white. For example, you could add a red chair or coffee table to a living room. A room that's entirely black and white could seem sterile, and adding color makes it more cheerful.
3. Abstract Art
Abstract art is a great way to grab people's attention in a living room, bathroom, or bedroom. Contemplating the meaning of the work inspires creativity in visitors, and choosing the right pieces can make your decorating style look much more polished and cohesive. For example, you can hang a pair of matching black and white abstract art pieces in your foyer or living room. Use them alone or to surround a larger piece that has some additional accent colors. If the room's design already includes lots of regular patterns and sharp angles, choose artwork with more curved lines and shading that creates gradual changes between black and white. That way, you and your guests can enjoy a softer, more welcoming look.
4. A Variety of Black and White Shades
Many different shades of black and white are available, and you can use them for a more subtle, refined style. For example, a dark gray chair against a black wall can provide a unique look. You can also create an accent wall that's white and light gray or black and dark gray. Instead of using bright accent colors, try a pastel hue or a darker shade such as navy blue or crimson.
5. Houseplants
With some attractive houseplants, you can literally add life to any room. A bonsai tree or an orchid often looks great with a more minimalist aesthetic. Additionally, a rectangular planter filled with succulents is easy to take care of, and it looks great on a bookshelf or windowsill. Houseplants with black or dark purple leaves will look striking against white walls. Of course, if you don't feel like taking care of live plants, look for some realistic artificial substitutes.
6. Wood
Using some wood accents can also make a black and white room feel more warm and welcoming. Dark, medium, and light finishes match well with black and white. As long as they're not too different, you can use more than one shade or type of wood in the same room. For example, a wood coffee table and bookshelf could work well with a black and white area rug and a black accent wall.
Utilize Black and White Décor to Make an Impactful Statement
Use these black and white décor ideas to get the rooms in your home to look their best and make spending time there more enjoyable for you, your family members, and your guests. Moreover, one or two attractive black and white rooms could very well increase the value of your home by making it more appealing to buyers.